Alignment Service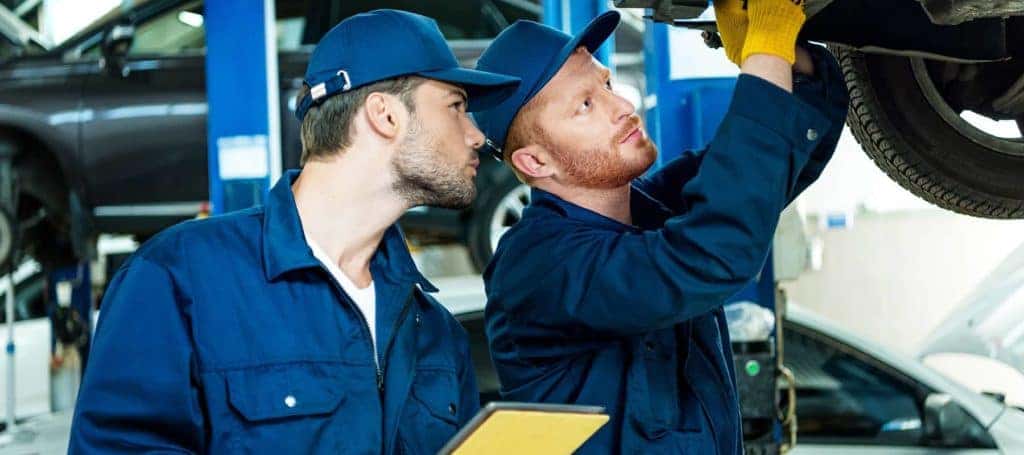 Alignment Service at Premier Ford of Lamesa
To ensure that your ford is performing at its best, it is important that you check your wheel alignment. Our knowledgeable mechanics at Premier Ford of Lamesa are prepared to quickly diagnose and fix your vehicle's alignment issues. Drivers near Lamesa, Hobbs, and Lubbock can stop by our service department to learn more about how we can improve your ride by correcting your wheel alignment.
The Importance of Wheel Alignment
Your vehicle's wheel alignment contributes to the overall performance of your vehicle. So, it is very important to make sure your wheels are aligned correctly to prevent damage to your tires and other issues. Gravel roads, accidents, or potholes are some of the factors that can cause misalignment and make your vehicle pull to one side or have abnormal tire wear.
If your wheels are misaligned, this could mean your tires do not meet the road at the right angle or that they are not centered within the wheel wells. This could cause premature wear and tear on your tires, a rougher ride, and worsening gas milage. All these issues could be costly to repair, so to give your vehicle better performance and longer lasting tires, it is recommended to ask a professional to check your wheel alignment.
When and How to Check Alignment
First of all, it is important for drivers to know when to get their wheel alignment checked. It is recommended to get it checked after you have new tires installed to ensure that they wear evenly and have a longer life. Sometimes, alignment issues are not noticeable, so experts also recommend that you get your alignment checked once a year, or twice a year if you regularly travel on rough terrains.
When you take your vehicle to Premier Ford of Lamesa's service department for a wheel alignment, they will first check the camber. They will look at your vehicle from the front to see if your tires are leaned inward or outward. Worn down wheel bearings or ball joints can cause your camber to be misaligned. If your tire's tread is more worn on the inside or outside than on the center, this could be a sign that your camber needs to be adjusted.
Then, your vehicle's toe alignment is checked by viewing your tires from above and assessing if there is any tilt inwards or outwards. Rotating your tires and making sure they are properly inflated can help prevent toe issues. When you notice an unevenness in your tire's smoothness or sharpness, this usually means it is a good time to go in for a toe alignment check.
Finally, the service team will check the caster which is the angle of the steering axis and can be viewed from the side of the vehicle. If you notice a stability or steering issue, it could be a sign that your caster needs to be aligned.
Call or visit the service department for a wheel alignment check at Premier Ford of Lamesa.
---