Electric Vehicle Charger in Lamesa, TX
Do you drive an electric or plug-in hybrid vehicle around Texas? Charging is an essential part of owning one of these vehicles and having access to a conveniently located charging station is a huge plus. At Premier Ford of Lamesa, we're proud to provide an EV charging station near Hobbs and Lubbock at our location in Lamesa, TX. Next time you need to charge your EV, come and see us and let us help you charge up for your commutes or next big adventure.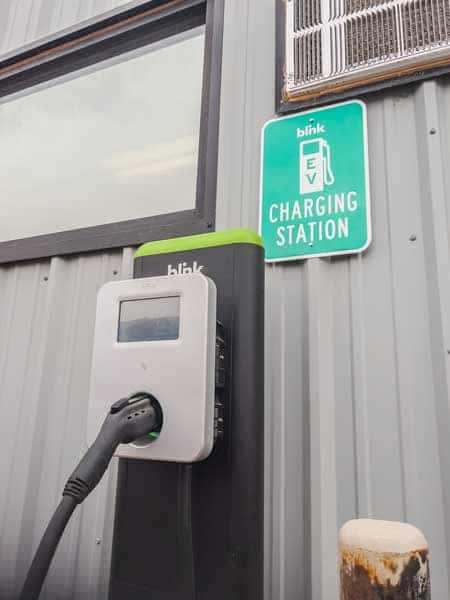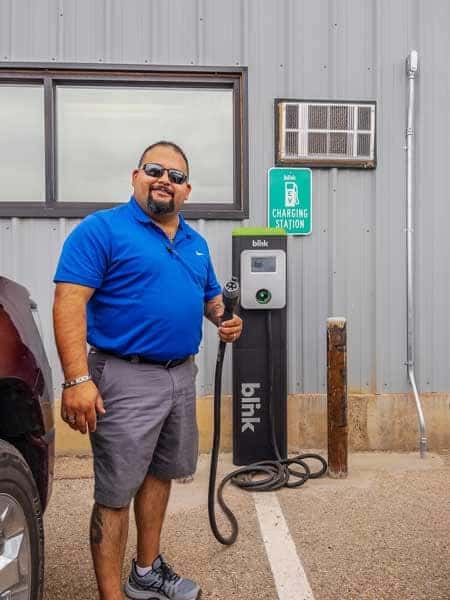 What Is Blink Charging?
We provide a Blink charging station at Premier Ford of Lamesa. Blink Charging began in 2009 and quickly became a pioneer in EV charging equipment. More than 23,000 Blink charging stations exist today, and we're thrilled to have installed one of these stations at Premier Ford of Lamesa. From the beginning, Blink Charging's goal has been to encourage drivers to choose electric vehicles by creating accessible electric vehicle charging stations and an enjoyable charging experience.
What Are the Benefits of the Blink Membership?
If you've heard of Blink Charging, you may have heard of their free Blink membership. This membership provides numerous benefits at no extra cost. Blink Charging's innovative technology keeps members informed, saves them money, and provides a more intuitive EV charging experience. Their membership gives a real-time look into charging activity and station status using the Blink Map. You can even gain insight into how many barrels of oil, reduced CO2, and money you've saved, all from the Blink Dashboard. Speaking of saving money, many public Blink charging stations give their members 20% off or more of their charging costs. These are just a few reasons why so many drivers agree that signing up for the free Blink Membership is a no-brainer.
Why Choose an Alternative Fuel Vehicle?
Are you on the fence about whether you should choose an alternative fuel vehicle or a traditional gas-powered model? Electric vehicles offer unique perks that can improve your driving experience while saving you time and money. One of the biggest reasons that drivers choose an EV is to make an effort to create a healthier environment and reduce greenhouse gas emissions. Also, without a gas engine, you can skip maintenance services like oil changes when you drive an EV. Alternative fuel vehicles are also popular because they have impressive ranges, meaning you can travel long distances without stopping at the gas station.
Electrified Ford Vehicles
Ford is continuously working towards a greener environment, which is apparent from its lineup of alternative fuel vehicles. Here is the current list of electric, plug-in hybrid, and hybrid Ford models for the 2022 model year:
All-Electric Ford Models
Mustang Mach-E
F-150 Lightning
E-Transit
Plug-In Hybrid Ford Models
Hybrid Ford Models
Maverick
Explorer Platinum
Escape SE Hybrid
F-150 (Hybrid Available)
Come by Premier Ford of Lamesa to charge your electric vehicle with a Blink Charging station or to see our inventory of electrified Ford models in Lamesa, TX.