Ford Commercial Vehicles For Sale in Lamesa, TX

Find New & Used Commercial Ford Vehicles For Sale at Premier Ford of Lamesa
Purchasing or leasing a new Ford commercial vehicle for your Lamesa or Lubbock business is much less complex when working with the experts at Premier Ford of Lamesa. Our commercial pros know all of the details of these dependable vehicles. So, all you need to do is explain the needs of your business, your budget and allow our experts to guide you through the selection process. We have the perfect commercial vehicle to maximize your transportation budget from Super Duty pickup trucks to Transit Connect.
---
Explore New Ford Pickup-Trucks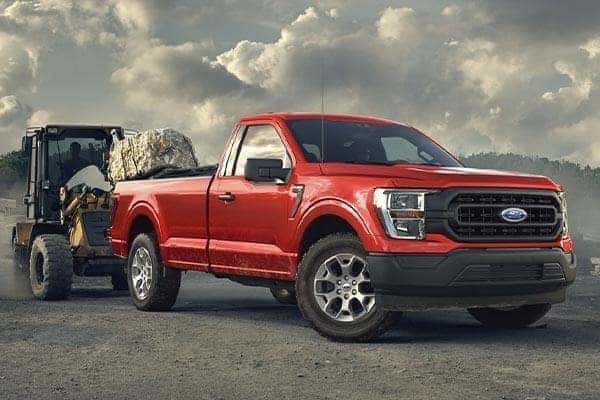 Ford F-150
The classic American work truck, the Ford F-150, is arguably one of the most recognizable models on the road.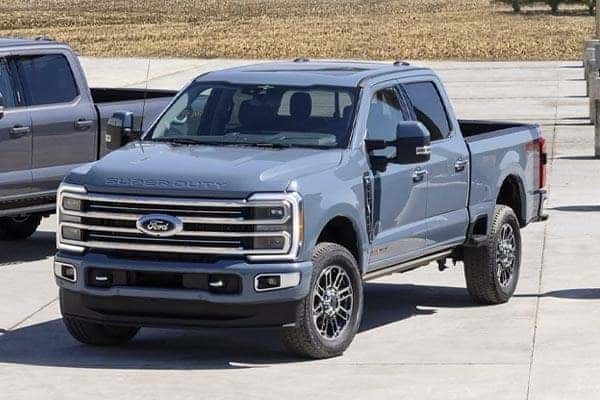 Ford Super Duty
You'll be able to move thousands of pounds at a time, and you'll never have to worry if your truck can handle the job.
---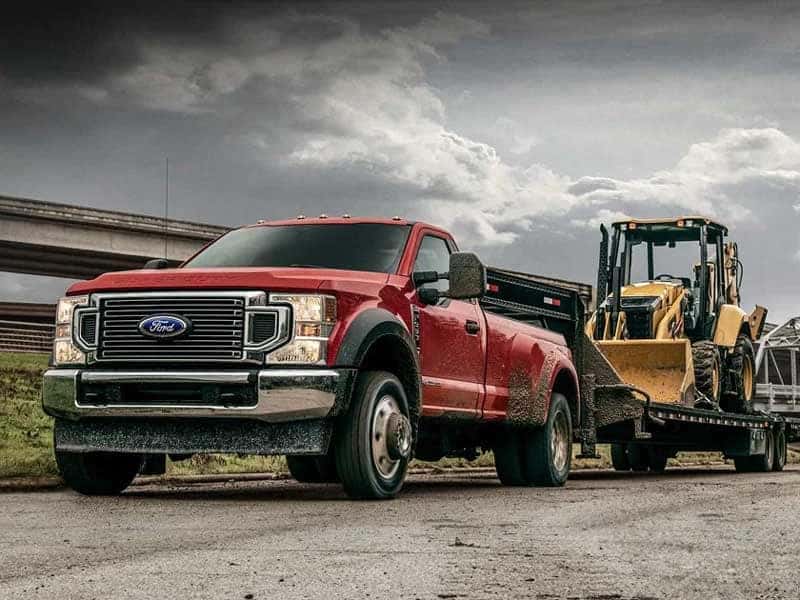 Complete Customization of Your Ford
The Premier Ford of Lamesa staff wants to ensure that you get the perfect commercial vehicle for your business. And the only way that will happen is when you have the assistance of our Ford Upfit specialists. These are the pros who will help you determine if you need:
Added shelves and storage
A mobile workspace
Custom locking cabinetry
Exterior racks and carrying systems
Added seating for livery
Accommodations for special needs passengers
And much more
Our staff will help you select the features to ensure your team is as productive as possible to reach your company's fullest potential.
---
Financing a Commercial Ford Model in Lamesa, TX
Commercial financing can be a bit more challenging than the last time you bought a new family SUV. However, our commercial finance experts will cover critical strategic choices, including:
Purchase VS. Lease
Deducting The Full Purchase Price for Taxes with Section 179
First Year Tax Depreciation in Section 168
The Benefits of Fleet Inventive Programs
The Added Value of Ford Commercial Connection
It all sounds very complicated, but understand that our experts will help you discover how each of these line items will impact the future of your business and its financial success. This is just one of the added benefits of shopping at Premier Ford of Lamesa.
---
The Best Ford Commercial Model for Your Industry
Explore The Ford Commercial Line Up
Ford Transit
Choose from four variations of this ultra-capable van that offers an abundance of features and options to make loading and unloading safe and straightforward.
Ford Transit Connect
This smaller van is ideal for use in an urban setting where you need functionality and versatility from a delivery vehicle to a service van.
Ford E-Transit
This van offers more space and customization options while utilizing the largest public charging network in North America. Choose from a chassis cab, cutaway, or cargo van.
Ford Super Duty Pickup
Offered in gas and diesel, choose the cab configuration, bed length, and towing capacity to meet all your needs in one ultra-comfortable truck.
Ford Chassis Cab
This 7.3 liter V-8 offers all the power, function, and safety features you need. Choose the upfit that is ideal for your business.
Ford Stripped Chassis
This heavy-duty steel frame suits the largest upfits and mechanical device installation, from hauling massive equipment to custom fit the workspace.
Ford E-Series Stripped Chassis
This is the base vehicle that delivers a 7.3 liter V-8 and lets you choose from the E-350 or E-450 and begin your build.
Visit Premier Ford of Lamesa to see all of the great Ford Commercial options.