New Tires & Tire Service Near Lamesa, TX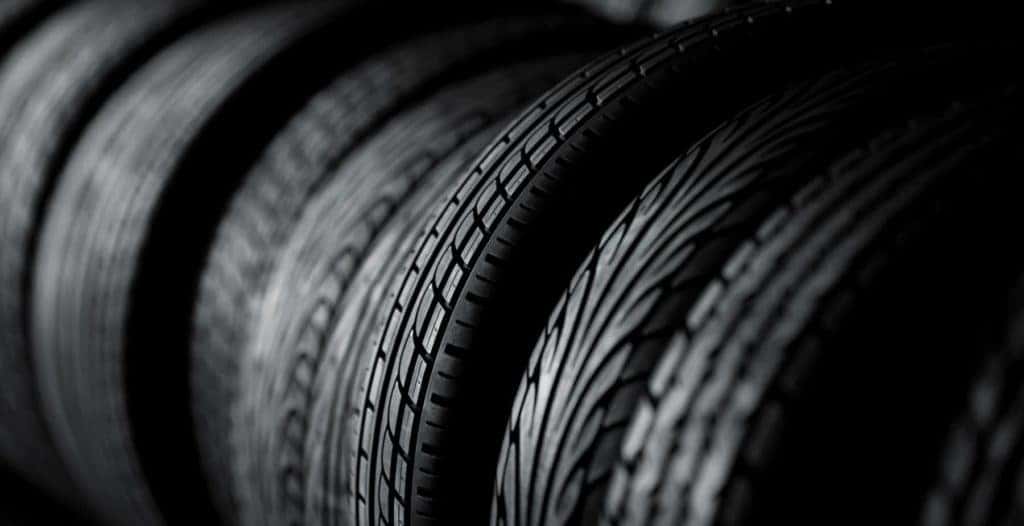 Tire Service at Premier Ford of Lamesa
It is no secret that tires are a very important part of any vehicle. They are what keep you connected to the road, so it is always a good idea to make sure your tires are in good shape. When the time comes to replace your tires, drivers near Hobbs, Lamesa, or Lubbock, TX can choose from sixteen different quality name brands when they visit Premier Ford of Lamesa.
The Importance of Tire Maintenance
There is a lot that goes into determining if a tire is a good fit for a certain vehicle. There is also a lot to consider when deciding if it is a good time to get new tires altogether. Our mechanics at Premier Ford of Lamesa are factory trained to give you expert tire care advice, find you the right brand and size tire for your vehicle, and they can also repair your damaged tires when you visit the service department. Here are some factors to consider when deciding if it is a good time to repair or replace your tires:
Age: Depending on how much they are used, tires can suffer from a lot of damage and wear and tear over time. Damaged tires can lead to some dangerous situations, as blowouts and flats are more likely to occur when a tire is overused. To prevent accidents or further tire damage, it is recommended that you check your tires for cracks and wear, and most importantly, get a second opinion from a tire professional.
Tire Inflation: Having the proper amount of air in your tires is more important than most people realize. Manufacturers recommend a specific balance of pressure depending on your vehicle. If your tire pressure is too high, you might have a higher fuel efficiency, but it will also cause a rougher ride and less rolling resistance. On the contrary, low tire pressure may produce a smoother ride and better traction but will also cause more wear and tear and poor fuel economy.
Tire Condition: Even if your tires are relatively new or unused, it is a good idea to semi-regularly check your tires for any damage you might not have felt or noticed while driving. From a simple inspection, you might be able to find damage in the form of bubbles, punctures, and damage from curbs or sidewalks. It is also important to evaluate your tire's tread. Thread is what keeps your vehicle from hydroplaning and sliding. If you notice that your tire is showing more wear on the inside or outside, this could be a sign that your vehicle has an alignment problem, which causes premature wear to your tires.
If you notice that your tires are worn down or damaged, or if you are unsure when to replace them, it is always recommended that you speak to a professional. To learn more about tire maintenance or to find your next tires, call or visit the experts in the service department at Premier Ford of Lamesa.
---